Adrenal Stress Panel
The Adrenal Stress Panel is a test that makes use of saliva in testing your DHEA and diurnal cortisol levels. It aims to assess full adrenal function. The result of this test will enable the healthcare provider to identify adrenal imbalances caused by too much or too little hormone and to match hormone levels with symptoms. It is also used to monitor and adjust treatment as needed. This test includes five saliva hormone tests: DHEA and four diurnal cortisol: morning, noon, evening, and bedtime. This helps in the identification of adrenal imbalance.Those who are experiencing chronic stress, insomnia, anxiety, fatigue and weight problems may use this test kit.
$183.75Price for members $161.70
Collection method:
Saliva
Number of tests included: 1
Preparation:
Please ensure you saturate the testing paper fully with one large blood drop per circle.
Included Tests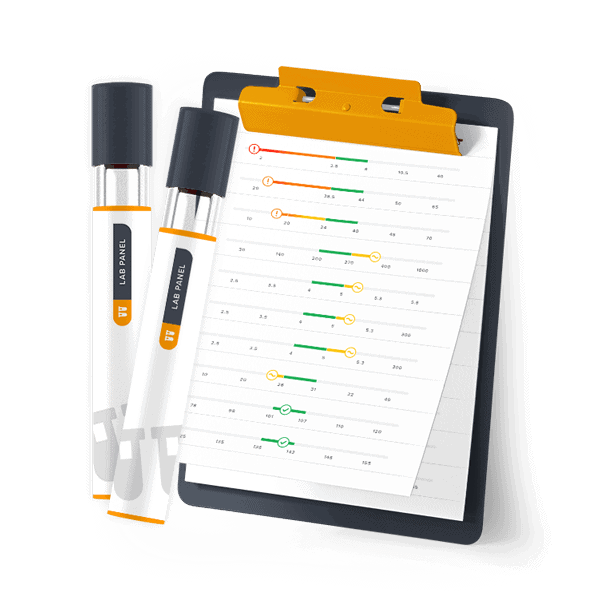 How It Works
STEP 1
Order your test kit online
Order now and receive a test kit at your doorstep
Easy and fast checkout
STEP 2
Complete specimen collection
Prepaid shipping label included
Ship it back to us and receive your results online.
STEP 3
Get your results and insights online
Find out if your levels are in the optimal range
Get easy-to-understand insights about your results
Track your levels over time