Ammonia, Plasma
Ammonia is one of the by-products of protein metabolism. Elevated blood ammonia levels have been associated with severe liver dysfunction such as hepatic encephalopathy, coma resulting from cirrhosis, severe hepatitis, Reye's syndrome and drug hepatotoxicity. Also, elevated blood ammonia has been reported in cardiac failure, azotemia, and pulmonary emphysema. Correlation between plasma ammonia and the degree of encephalopathy can be erratic.
$59.00Price for members $29.50
Preparation:
Please do not exercise prior to testing. It is best that your blood is taken in a rested state.
Included Tests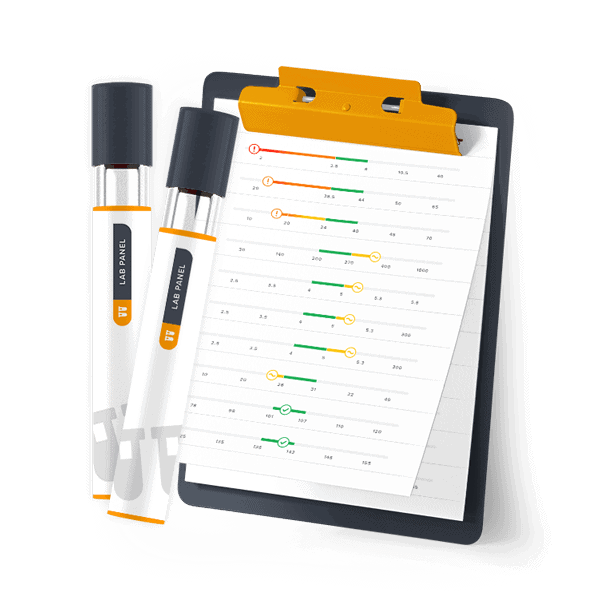 How It Works
STEP 1
Order your tests online
STEP 2
Visit a local Quest Diagnostics lab
No follow-up required
Results automatically uploaded to SelfDecode
STEP 3
Get your results and insights online
Find out if your levels are in the optimal range
Get easy-to-understand insights about your results
Track your levels over time