Anti-Mullerian Hormone AssessR, Female
AMH or anti-mullerian hormone, Female blood test is a fertility test that is used to evaluate a woman's ovarian reserve or egg count. During the childbearing years, a woman's ovaries can make thousands of eggs and the number declines with the growing age. AMH levels help indicate how many potential egg cells a woman has left, and this is known as an ovarian reserve or egg count. The chances of getting pregnant become higher, if a woman's ovarian reserve is high, on the other hand, if the egg count is low, the woman may find difficulty in getting pregnant. In addition to that AMH tests may also be used to predict the menopause phase in women's life, figure out the reason for early menopause, find out the underlying cause for lack of menstruation in girls, The test also help detects polycystic ovary syndrome (PCOS) and to evaluate the effectiveness of ovarian cancer treatment.
$169.00Price for members $84.50
Preparation:
Please do not exercise prior to testing. It is best that your blood is taken in a rested state.
Included Tests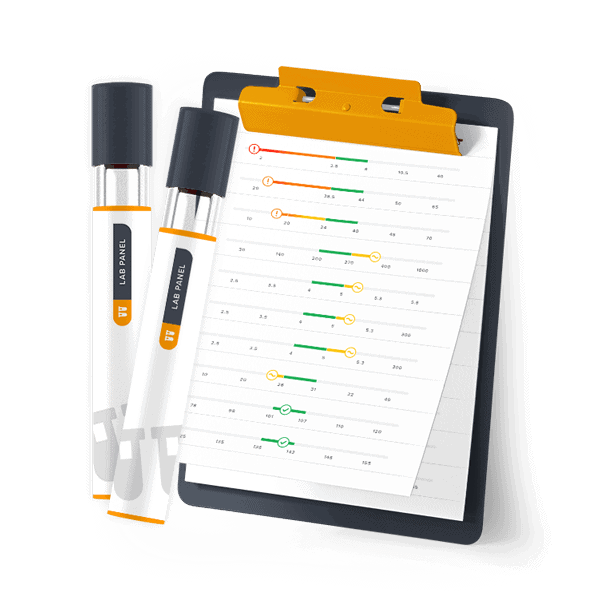 How It Works
STEP 1
Order your tests online
STEP 2
Visit a local Quest Diagnostics lab
No follow-up required
Results automatically uploaded to SelfDecode
STEP 3
Get your results and insights online
Find out if your levels are in the optimal range
Get easy-to-understand insights about your results
Track your levels over time