Anti-Streptolysin O Antibody (ASO)
This test is a sensitive test for recent streptococcal infection. A rise in ASO begins about one week after infection and peaks two to four weeks later. ASO levels do not rise with cutaneous infections. In the absence of complications or reinfection, the ASO level will fall to preinfection levels within 6 to 12 months. Over 80% of patients with acute rheumatic fever and 95% of patients with acute glomerulonephritis due to streptococci have elevated levels of ASO.
$25.00Price for members $12.50
Preparation:
Please do not exercise prior to testing. It is best that your blood is taken in a rested state.
Included Tests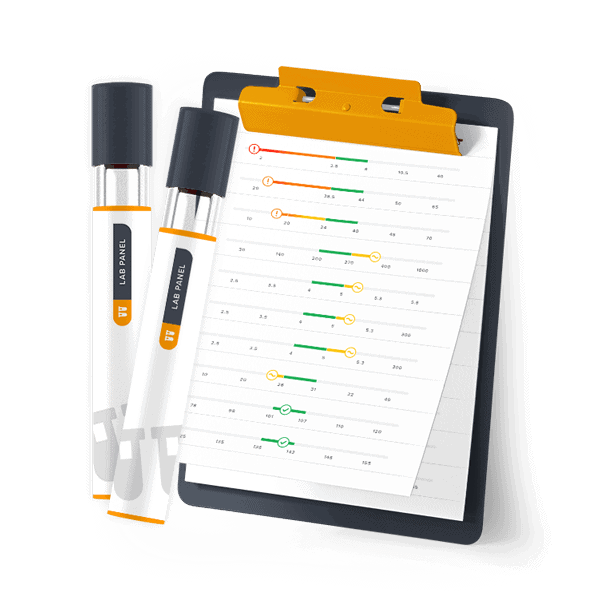 How It Works
STEP 1
Order your tests online
STEP 2
Visit a local Quest Diagnostics lab
No follow-up required
Results automatically uploaded to SelfDecode
STEP 3
Get your results and insights online
Find out if your levels are in the optimal range
Get easy-to-understand insights about your results
Track your levels over time