Basic Metabolic Panel
The BMP Blood test is a group of 9 biochemical tests that measures several substances in your blood including BUN/Creatinine ratio, calcium, carbon dioxide, chloride, creatinine with estimated GFR, glucose, potassium, sodium, and urea nitrogen. This test is used to check diabetes risk, kidney function, fluid balance as well as electrolytes. It is administered as a regular health examination or to evaluate patients with chronic diseases such as diabetes, heart disease, and hypertension. This test usually requires fasting before the collection of samples.
$39.00Price for members $19.50
Preparation:
Fasting specimen is preferred. Please do not exercise prior to testing. It is best that your blood is taken in a rested state.
Included Tests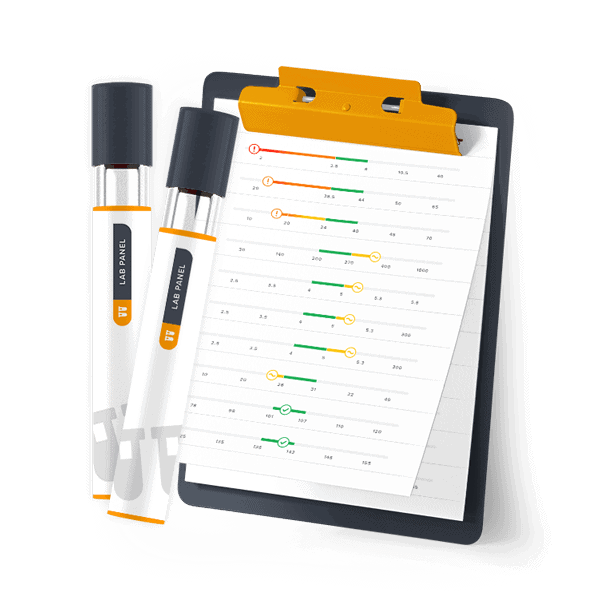 How It Works
STEP 1
Order your tests online
STEP 2
Visit a local Quest Diagnostics lab
No follow-up required
Results automatically uploaded to SelfDecode
STEP 3
Get your results and insights online
Find out if your levels are in the optimal range
Get easy-to-understand insights about your results
Track your levels over time