Diabetes Panel
The diabetes panel looks at your glucose and insulin levels and checks for recent hyperglycemia (high blood sugar) and tissue damage due to diabetes.
$281.00Price for members $140.50
Number of tests included: 5
Preparation:
When testing for this panel, it's best if you can get your blood drawn in the morning. Some tests in this panel should be taken after an overnight (>8h) fast. You can drink water, but don't eat any food during this time. In addition, please do not exercise prior to testing. It's best that your blood is taken in a rested state.
Included Tests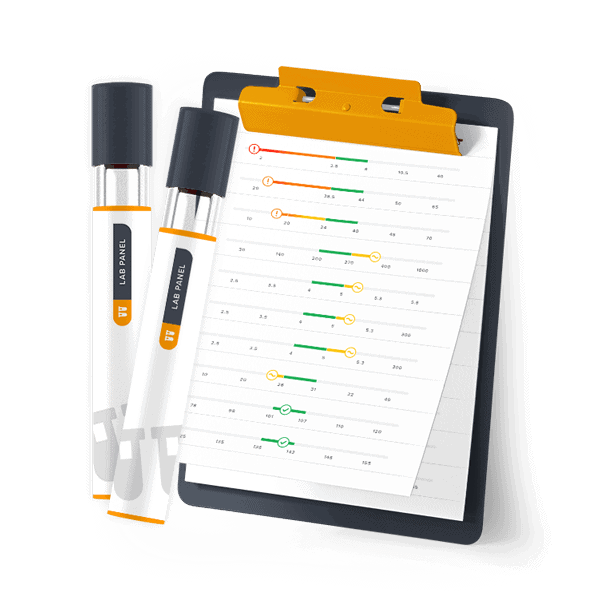 How It Works
STEP 1
Order your tests online
STEP 2
Visit a local Quest Diagnostics lab
No follow-up required
Results automatically uploaded to SelfDecode
STEP 3
Get your results and insights online
Find out if your levels are in the optimal range
Get easy-to-understand insights about your results
Track your levels over time