Folate, Serum
Folic acid deficiency is common in pregnant women, alcoholics, in patients whose diets do not include raw fruits and vegetables, and in people with structural damage to the small intestine. The most reliable and direct method of diagnosing folate deficiency is the determination of folate levels in both erythrocytes and serum. Low folic acid levels, however, can also be the result of a primary vitamin B12 deficiency that decreases the ability of cells to take up folic acid.
$49.00Price for members $24.50
Preparation:
Please do not exercise prior to testing. It is best that your blood is taken in a rested state.
Included Tests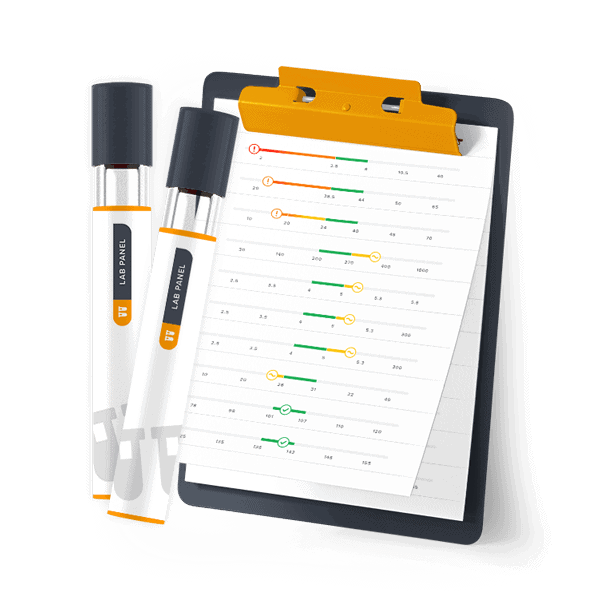 How It Works
STEP 1
Order your tests online
STEP 2
Visit a local Quest Diagnostics lab
No follow-up required
Results automatically uploaded to SelfDecode
STEP 3
Get your results and insights online
Find out if your levels are in the optimal range
Get easy-to-understand insights about your results
Track your levels over time