Intrinsic Factor Blocking Antibody
Intrinsic Factor, produced by cells lining the stomach, binds Vitamin B12 (cyanocobalamin) to facilitate absorption of the vitamin. Blocking antibody impedes the action of Intrinsic Factor as observed in approximately half of the patients who develop pernicious anemia.
$120.00Price for members $60.00
Preparation:
Please do not exercise prior to testing. It is best that your blood is taken in a rested state.
Included Tests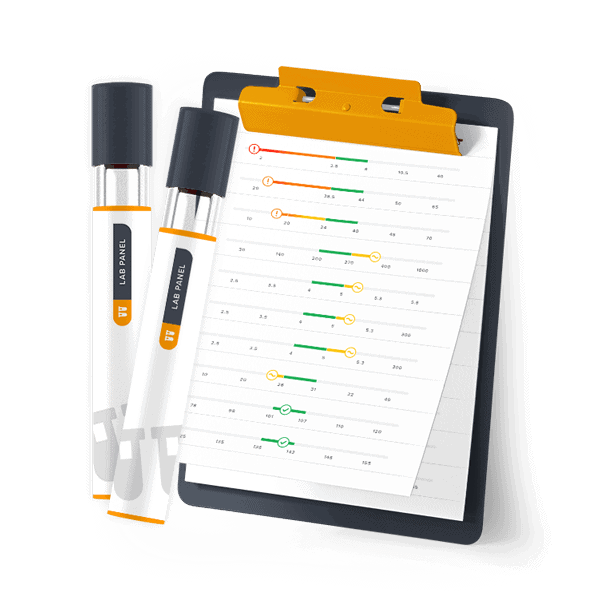 How It Works
STEP 1
Order your tests online
STEP 2
Visit a local Quest Diagnostics lab
No follow-up required
Results automatically uploaded to SelfDecode
STEP 3
Get your results and insights online
Find out if your levels are in the optimal range
Get easy-to-understand insights about your results
Track your levels over time