Nutrition
The nutrition panel looks at the balance of important nutrients within your body. It includes vitamins, minerals, and other nutrients that people are most commonly insuficient in, such as iron, vitamin B12, folate, magnesium, zinc, and omega-3 fatty acids. It's a great place to start if you want to check how balanced your current diet is or if you want to change/adjust your diet to better suit your needs. You can combine this panel with SelfDecode Vitamins and Essential Minerals Wellness Reports.
$1,396.00Price for members $698.00
Number of tests included: 11
Preparation:
When testing for this panel, it's best if you can get your blood drawn in the morning. Several tests in this panel should be taken after an overnight fast and some require that you discontinue any supplements 24 hours before testing. In addition, please do not exercise prior to testing. It's best that your blood is taken in a rested state. If you're testing your vitamin C, avoid eating fruits the day before testing.
Included Tests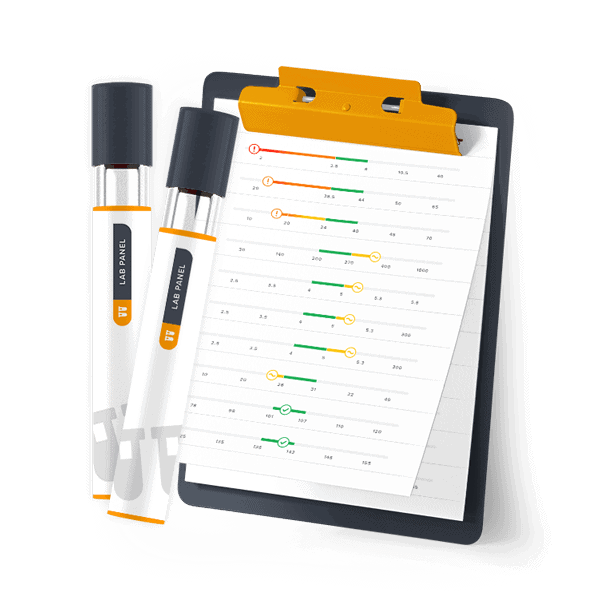 How It Works
STEP 1
Order your tests online
STEP 2
Visit a local Quest Diagnostics lab
No follow-up required
Results automatically uploaded to SelfDecode
STEP 3
Get your results and insights online
Find out if your levels are in the optimal range
Get easy-to-understand insights about your results
Track your levels over time