Skin Vitality Test
The Skin Vitality Test is a home kit that measures the levels of sex hormones DHEA, estrogen, testosterone, and progesterone. These hormones are tested as they have a direct effect on skin health. Considering that less or too much production of these hormones may impact one's skin health, it is necessary to test them every now and then, especially when the patient has acne breakouts. This test is done by collecting four saliva samples which must all be taken within 24 hours.
$208.00Price for members $188.00
Number of tests included: 5
Preparation:
Please ensure you saturate the testing paper fully with one large blood drop per circle.
Included Tests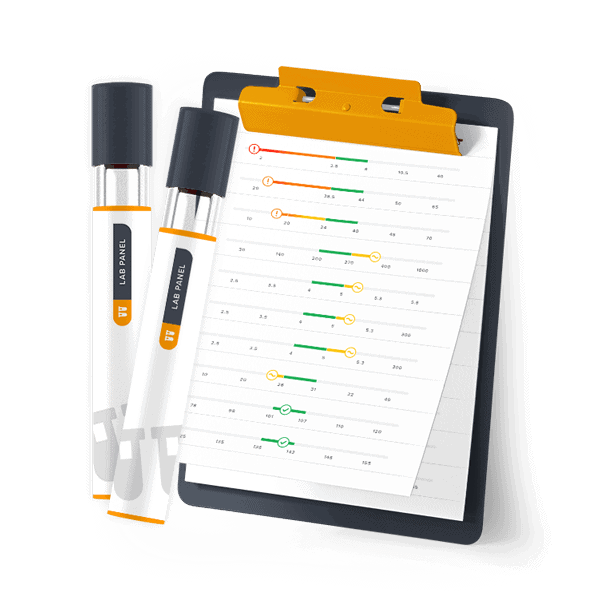 How It Works
STEP 1
Order your test kit online
Order now and receive a test kit at your doorstep
Easy and fast checkout
STEP 2
Complete specimen collection
Prepaid shipping label included
Ship it back to us and receive your results online.
STEP 3
Get your results and insights online
Find out if your levels are in the optimal range
Get easy-to-understand insights about your results
Track your levels over time