Urea Nitrogen (BUN)
Urea is the principle waste product of protein catabolism. BUN is most commonly measured in the diagnosis and treatment of certain renal and metabolic diseases. Increased BUN concentration may result from increased production of urea due to (1) diet or excessive destruction of cellular proteins as occurs in massive infection and fevers, (2) reduced renal perfusion resulting from dehydration or heart failure, (3) nearly all types of kidney disease, and (4) mechanical obstruction to urine excretion such as is caused by stones, tumors, infection, or stricture. Decreased urea levels are less frequent and occur primarily in advanced liver disease and in overhydration.
$29.00Price for members $14.50
Preparation:
Please do not exercise prior to testing. It is best that your blood is taken in a rested state.
Included Tests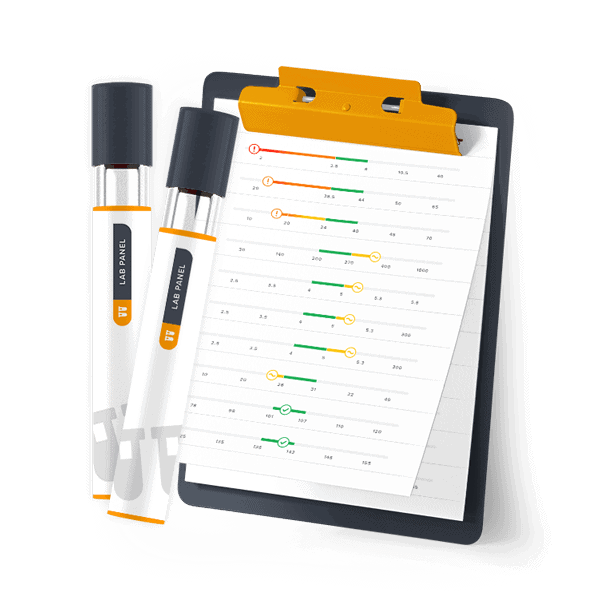 How It Works
STEP 1
Order your tests online
STEP 2
Visit a local Quest Diagnostics lab
No follow-up required
Results automatically uploaded to SelfDecode
STEP 3
Get your results and insights online
Find out if your levels are in the optimal range
Get easy-to-understand insights about your results
Track your levels over time