Uric Acid, 24-Hour Urine without Creatinine
Urine uric acid may supplement serum uric acid testing when trying to identify conditions in which there is alteration of uric acid production or excretion, e.g., gout, leukemia, renal disease. The amount of uric acid excreted may be useful in treating asymptomatic hyperuricemia. Measurement of urine uric acid is important in the investigation of urolithiasis.
$169.00Price for members $84.50
Preparation:
Please do not exercise prior to testing.
Included Tests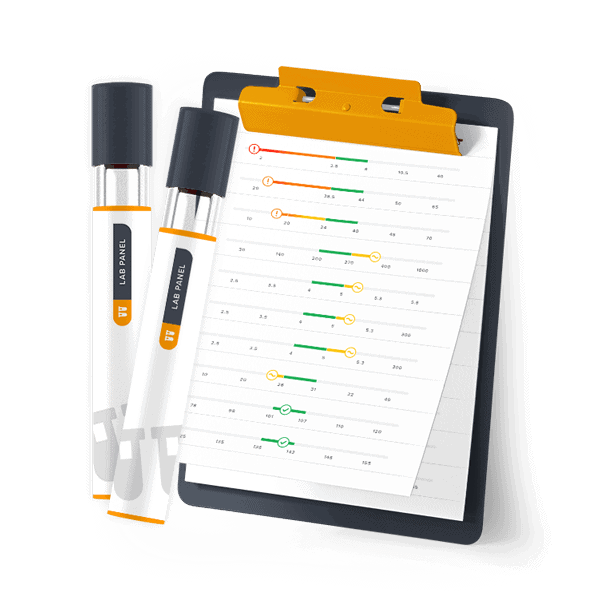 How It Works
STEP 1
Order your tests online
STEP 2
Visit a local Quest Diagnostics lab
No follow-up required
Results automatically uploaded to SelfDecode
STEP 3
Get your results and insights online
Find out if your levels are in the optimal range
Get easy-to-understand insights about your results
Track your levels over time