Vitamin B1 (Thiamine), Blood, LC/MS/MS)
Vitamin B1 is required for branched-chain amino acid and carbohydrate metabolism. Vitamin B1 deficiency is most often due to alcoholism or chronic illness. In the early stage, patients with vitamin B1 deficiency exhibit anorexia, irritability, apathy, and generalized weakness. Prolonged deficiency causes beriberi.
$89.00Price for members $44.50
Preparation:
Overnight fasting is required. Please do not exercise prior to testing. It is best that your blood is taken in a rested state.
Included Tests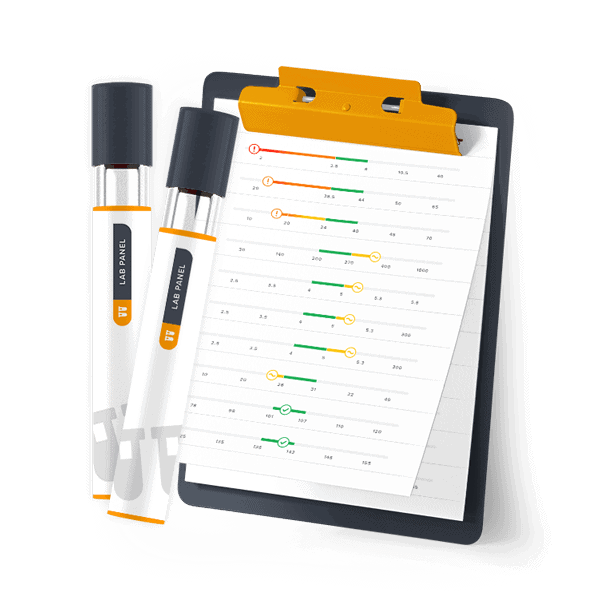 How It Works
STEP 1
Order your tests online
STEP 2
Visit a local Quest Diagnostics lab
No follow-up required
Results automatically uploaded to SelfDecode
STEP 3
Get your results and insights online
Find out if your levels are in the optimal range
Get easy-to-understand insights about your results
Track your levels over time