Albumin
Serum albumin measurements are used in the monitoring and treatment of numerous diseases involving those related to nutrition and pathology particularly in the liver and kidney. Serum albumin is valuable when following response to therapy where improvement in the serum albumin level is the best sign of successful medical treatment. There may be a loss of albumin in the gastrointestinal tract, in the urine secondary to renal damage or direct loss of albumin through the skin. More than 50% of patients with gluten enteropathy have depressed albumin. The only cause of increased albumin is dehydration; there is no naturally occurring hyperalbuminemia.
$49.00Price for members $24.50
Preparation:
Please do not exercise prior to testing. It is best that your blood is taken in a rested state.
Included Tests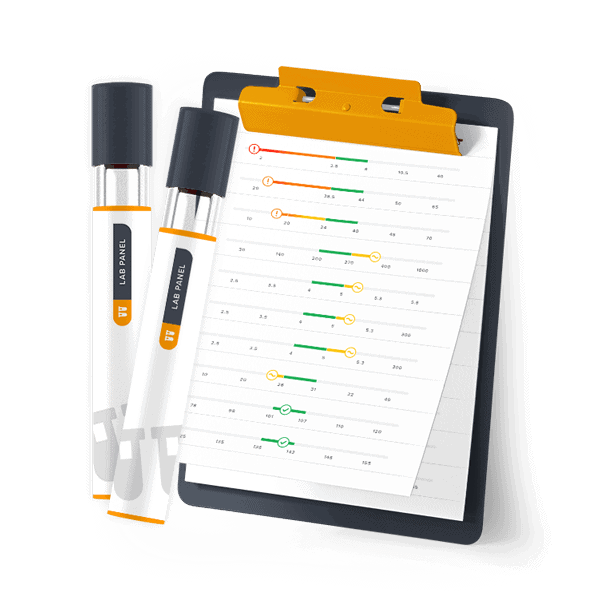 How It Works
STEP 1
Order your tests online
STEP 2
Visit a local Quest Diagnostics lab
No follow-up required
Results automatically uploaded to SelfDecode
STEP 3
Get your results and insights online
Find out if your levels are in the optimal range
Get easy-to-understand insights about your results
Track your levels over time