Androsterone, Serum
Androsterone is one of the androgens, produced both from adrenals and gonads. Androsterone can be reversibly converted to 3 alpha androstenediol. An elevated level of androsterone has cholesterol lowering effect. High levels of androsterone are frequently seen in female patients with acne with or without hirsuitism. Hirsute females without acne show normal levels of androsterone. Elevated levels of androsterone are shown in hyperthyroid patients. Lower levels of androsterone are seen in patients with myxedema and in cancer patients.
$375.00Price for members $187.50
Preparation:
asting pecimen is preferred. Patient should avoid any hormonal medications for 2 days. Please do not exercise prior to testing. It is best that your blood is taken in a rested state.
Included Tests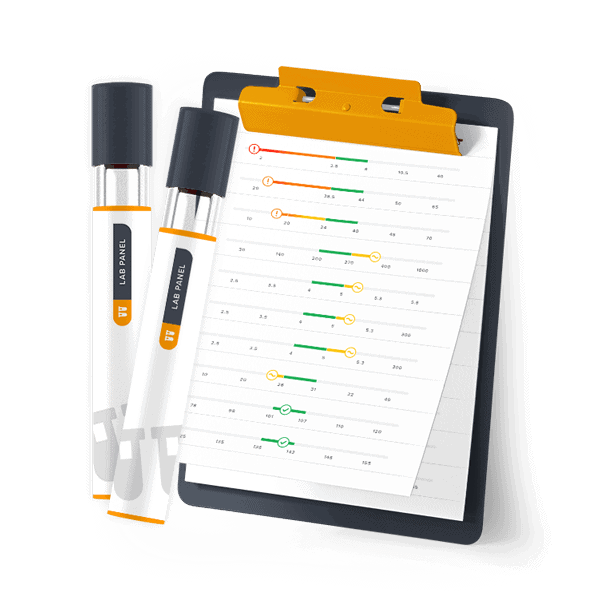 How It Works
STEP 1
Order your tests online
STEP 2
Visit a local Quest Diagnostics lab
No follow-up required
Results automatically uploaded to SelfDecode
STEP 3
Get your results and insights online
Find out if your levels are in the optimal range
Get easy-to-understand insights about your results
Track your levels over time