Amino Acid Analysis, LC/MS, Plasma
Amino acids serve many functions including as building blocks for proteins, neurotransmitters, precursors to hormones, and enzyme co-factors. More than 70 disorders of amino acid metabolism have been described. The clinical manifestations of these disorders are diverse.
$500.00Price for members $250.00
Preparation:
Collect plasma specimens after an overnight fast (or at least 4 hours after a meal). Non-fasting samples are acceptable for pediatric patients. Please do not exercise prior to testing. It is best that your blood is taken in a rested state.
Included Tests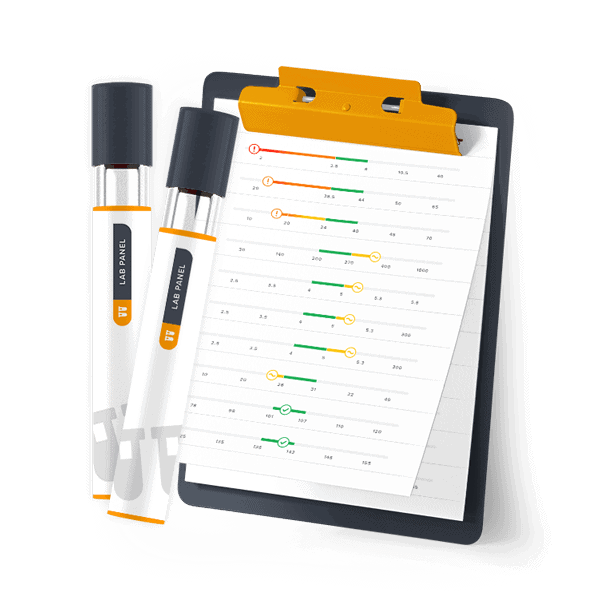 How It Works
STEP 1
Order your tests online
STEP 2
Visit a local Quest Diagnostics lab
No follow-up required
Results automatically uploaded to SelfDecode
STEP 3
Get your results and insights online
Find out if your levels are in the optimal range
Get easy-to-understand insights about your results
Track your levels over time