Aspartate Aminotransferase (AST)
AST is widely distributed throughout the tissues with significant amounts being in the heart and liver. Lesser amounts are found in skeletal muscles, kidneys, pancreas, spleen, lungs, and brain. Injury to these tissues results in the release of the AST enzyme to general circulation. In myocardial infarction, serum AST may begin to rise within 6-8 hours after onset, peak within two days and return to normal by the fourth or fifth day post infarction. An increase in serum AST is also found with hepatitis, liver necrosis, cirrhosis, and liver metastasis.
$29.00Price for members $14.50
Preparation:
Please do not exercise prior to testing. It is best that your blood is taken in a rested state.
Included Tests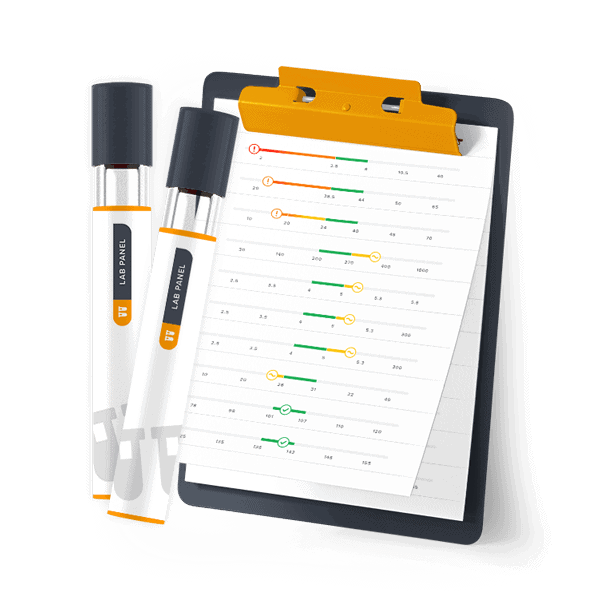 How It Works
STEP 1
Order your tests online
STEP 2
Visit a local Quest Diagnostics lab
No follow-up required
Results automatically uploaded to SelfDecode
STEP 3
Get your results and insights online
Find out if your levels are in the optimal range
Get easy-to-understand insights about your results
Track your levels over time