BUN/Creatinine Ratio
The BUN/Creatinine ratio is useful in the differential diagnosis of acute or chronic renal disease. Reduced renal perfusion, e.g., congestive heart failure, or recent onset of urinary tract obstruction will result in an increase in BUN/Creatinine ratio. Increased urea formation also results in an increase in the ratio, e.g., gastrointestinal bleeding, trauma, etc. When there is decreased formation of urea as seen in liver disease, there is a decrease in the BUN/Creatinine ratio. In most cases of chronic renal disease the ratio remains relatively normal.
$29.00Price for members $14.50
Preparation:
Please do not exercise prior to testing. It is best that your blood is taken in a rested state.
Included Tests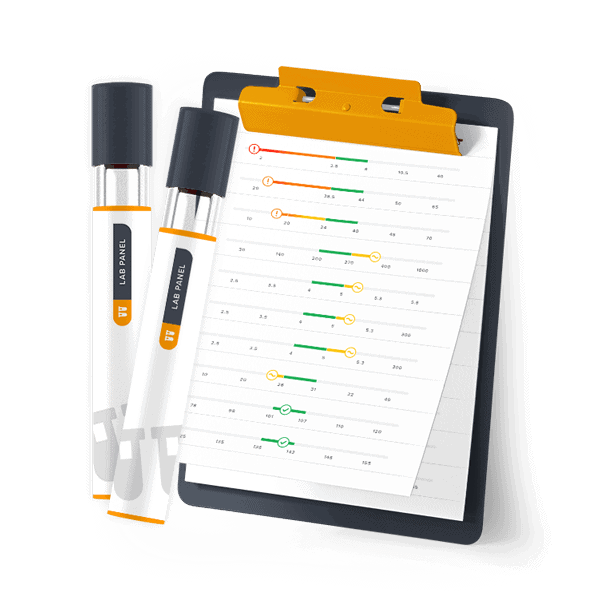 How It Works
STEP 1
Order your tests online
STEP 2
Visit a local Quest Diagnostics lab
No follow-up required
Results automatically uploaded to SelfDecode
STEP 3
Get your results and insights online
Find out if your levels are in the optimal range
Get easy-to-understand insights about your results
Track your levels over time