Alanine Aminotransferase (ALT)
Alanine Aminotransferase (ALT) measurements are particularly useful in the diagnosis and management of certain liver diseases, e.g., viral hepatitis and cirrhosis. ALT activity in tissue is generally much lower than aspartate aminotransferase (AST) activity and is found in highest concentrations in the liver. Significant elevations of ALT occur only in diseases of the liver. ALT is often measured in conjunction with AST to determine whether the source of the AST is the liver or the heart. ALT is normally not elevated in cases of myocardial infarction, i.e., a normal ALT, in conjunction with an elevated AST, tends to suggest cardiac disease. However, slight elevations of ALT may occur if an infarct destroys a very large volume of heart muscle.
$29.00Price for members $14.50
Preparation:
Please do not exercise prior to testing. It is best that your blood is taken in a rested state.
Included Tests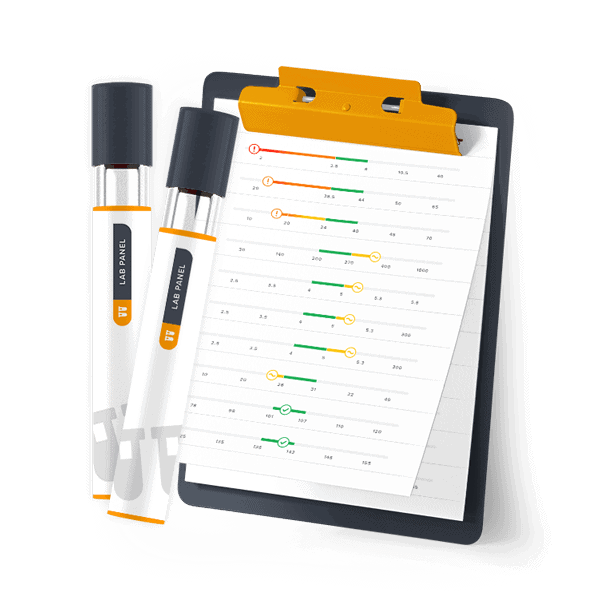 How It Works
STEP 1
Order your tests online
STEP 2
Visit a local Quest Diagnostics lab
No follow-up required
Results automatically uploaded to SelfDecode
STEP 3
Get your results and insights online
Find out if your levels are in the optimal range
Get easy-to-understand insights about your results
Track your levels over time