Gliadin (Deamidated Peptide) Antibody (IgG)
Detection of antibodies to gliadin, one of the major protein components of gluten, is a sensitive assay useful in diagnosing celiac disease. However, gliadin antibodies may be found in individuals without celiac disease; thus gliadin antibody assays are less specific than assays measuring antibodies to endomysium and transglutaminase. Recent work has revealed that gliadin-reactive antibodies from celiac patients bind to a very limited number of specific epitopes on the gliadin molecule. Further, deamidation of gliadin results in enhanced binding of gliadin antibodies. Based on this information, assays using deamidated gliadin peptides bearing the celiac-specific epitopes have much higher diagnostic accuracy for celiac disease when compared to standard gliadin antibody assays.
$70.00Price for members $35.00
Preparation:
Please do not exercise prior to testing. It is best that your blood is taken in a rested state.
Included Tests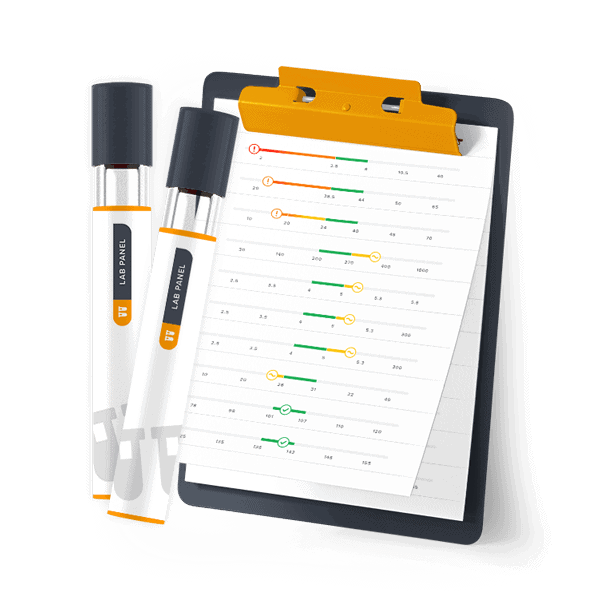 How It Works
STEP 1
Order your tests online
STEP 2
Visit a local Quest Diagnostics lab
No follow-up required
Results automatically uploaded to SelfDecode
STEP 3
Get your results and insights online
Find out if your levels are in the optimal range
Get easy-to-understand insights about your results
Track your levels over time