Heavy Metals/Toxins Panel
The Heavy Metals and Toxins Panel checks the levels of 4 common heavy metals in the blood: Lead, Mercury, Arsenic, and Cadmium. These should be tested in people periodically, when they work with heavy metals. Alternatively, they can be tested when a healthcare practitioner suspects that you may have been exposed to one or more heavy metals. Most people don't need these tests.
$903.00Price for members $451.50
Number of tests included: 2
Preparation:
Avoid seafood consumption for 48 hours before testing. In addition, please do not exercise prior to testing. It is best that your blood is taken in a rested state.
Included Tests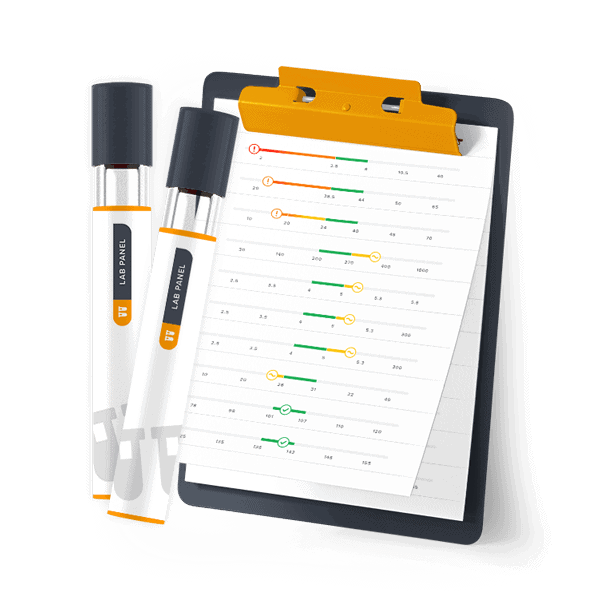 How It Works
STEP 1
Order your tests online
STEP 2
Visit a local Quest Diagnostics lab
No follow-up required
Results automatically uploaded to SelfDecode
STEP 3
Get your results and insights online
Find out if your levels are in the optimal range
Get easy-to-understand insights about your results
Track your levels over time