Magnesium, RBC
Magnesium is an essential trace element. Deficiency leads to irritability, neuromuscular abnormalities, cardiac and renal damage. Its salts are used as antacids and cathartics. Excessive amount may cause CNS depression, loss of muscle tone, respiratory and cardiac arrest.
$99.00Price for members $49.50
Preparation:
Patient should refrain from taking vitamins, or mineral herbal supplements for at least one week before sample collection. Please do not exercise prior to testing. It is best that your blood is taken in a rested state.
Included Tests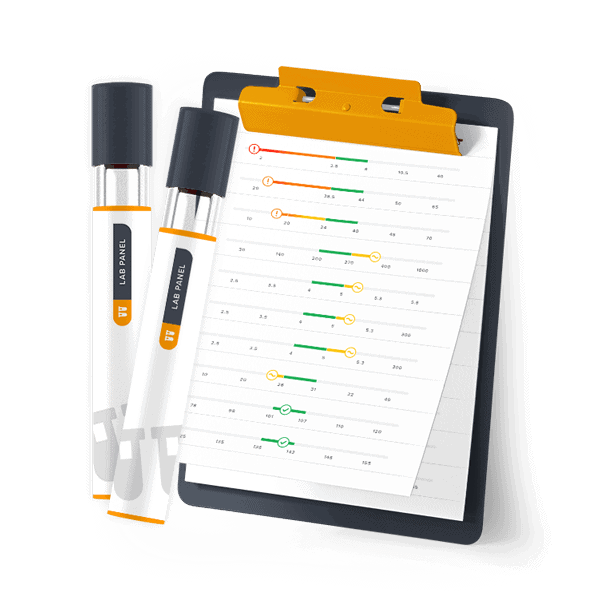 How It Works
STEP 1
Order your tests online
STEP 2
Visit a local Quest Diagnostics lab
No follow-up required
Results automatically uploaded to SelfDecode
STEP 3
Get your results and insights online
Find out if your levels are in the optimal range
Get easy-to-understand insights about your results
Track your levels over time