Progesterone, Immunoassay
Progesterone is a hormone that is secreted by the ovaries. It plays a main role in pregnancy, as it helps the uterus support the fertilized egg and causes the female breasts to secrete milk. The levels of this hormone vary depending on the menstrual phase you are in, but it is usually elevated in pregnancy. The Progesterone blood test measures progesterone levels in the blood. This test identifies the causes of infertility in women, monitors miscarriage risk, and diagnoses an ectopic pregnancy. Progesterone is also produced in males, but it is secreted in minimal amounts by the adrenals and the testes, and its purpose includes the development of sperm.
$55.00Price for members $27.50
Preparation:
Please do not exercise prior to testing. It is best that your blood is taken in a rested state.
Included Tests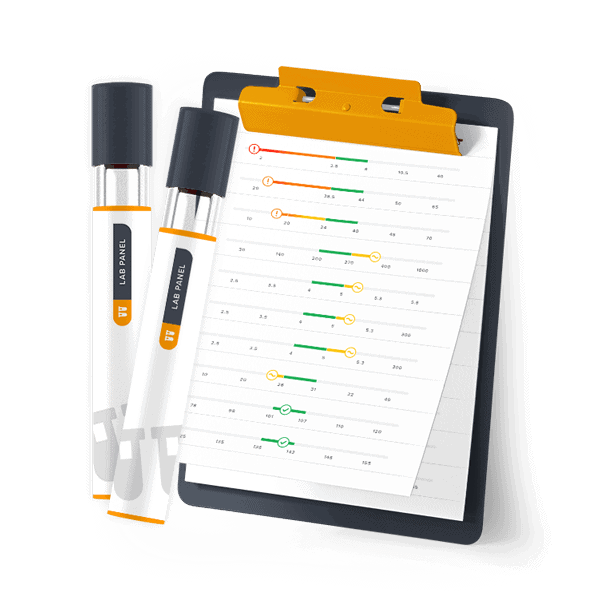 How It Works
STEP 1
Order your tests online
STEP 2
Visit a local Quest Diagnostics lab
No follow-up required
Results automatically uploaded to SelfDecode
STEP 3
Get your results and insights online
Find out if your levels are in the optimal range
Get easy-to-understand insights about your results
Track your levels over time