TBG (Thyroxine Binding Globulin)
Thyroxine-binding globulin (TBG), a glycoprotein produced in the liver, binds both thyroxine (T4) and triiodothyronine (T3) with high affinity. Because TBG accounts for 76% of plasma protein thyroxine-binding activity, an increase or decrease in its circulating level alters total concentrations of T4 and T3 in blood, leading to potential confusion with true thyroid gland dysfunction. A number of diseases and medications, as well as inherited alterations in TBG gene expression, can change the serum TBG concentration. Measurement of TBG is useful in distinguishing quantitative TBG derangements from thyroid dysfunction. This analyte is elevated with estrogen therapy (especially oral contraceptive agents), during pregnancy and or hepatitis. Serum TBG may be decreased in cirrhosis, in the nephritic syndrome and by androgens.
$279.00Price for members $139.50
Preparation:
Please do not exercise prior to testing. It is best that your blood is taken in a rested state.
Included Tests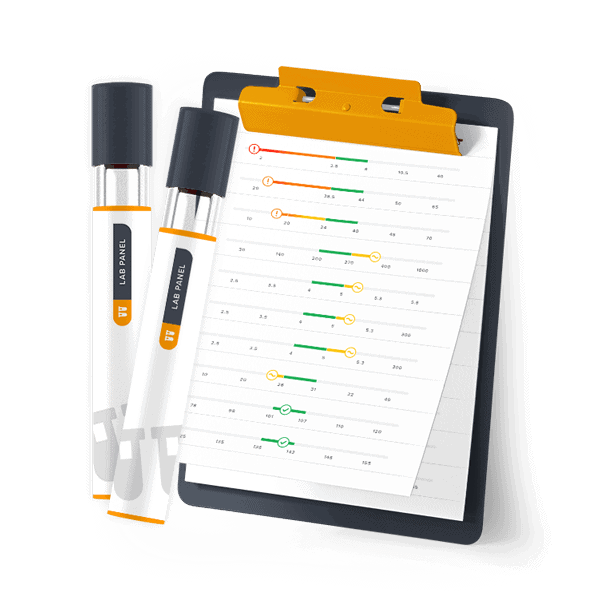 How It Works
STEP 1
Order your tests online
STEP 2
Visit a local Quest Diagnostics lab
No follow-up required
Results automatically uploaded to SelfDecode
STEP 3
Get your results and insights online
Find out if your levels are in the optimal range
Get easy-to-understand insights about your results
Track your levels over time