Testosterone, Total, Males (Adult), Immunoassay
Testosterone is the primary sex hormone in men that is responsible for the development of male sexual characteristics. It is produced in the Leydig cells of the male testicles. It is also secreted by the adrenals in both males and females; however in minimal amounts by the ovaries in females. In women, testosterone is converted to estradiol which is considered as the main sex hormone in females. The testosterone blood test is used to measure the testosterone levels in the blood. This test is performed to diagnose various reproductive health problems such as erectile dysfunction, low sex drive, and infertility in men; and virilization or polycystic ovary syndrome in women. This test also helps in determining the cause of ambiguous genitalia.
$50.00Price for members $25.00
Preparation:
This test should be collected in the morning (8:00-10:00 a.m.). Please do not exercise prior to testing. It is best that your blood is taken in a rested state.
Included Tests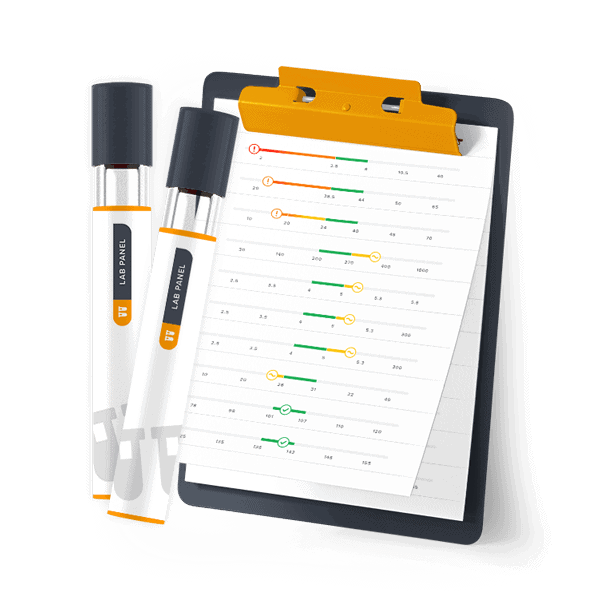 How It Works
STEP 1
Order your tests online
STEP 2
Visit a local Quest Diagnostics lab
No follow-up required
Results automatically uploaded to SelfDecode
STEP 3
Get your results and insights online
Find out if your levels are in the optimal range
Get easy-to-understand insights about your results
Track your levels over time