Bilirubin, Direct
Measurement of the levels of bilirubin is used in the diagnosis and treatment of liver, hemolytic, hematologic, and metabolic disorders, including hepatitis and gall bladder obstruction. The assessment of direct bilirubin is helpful in the differentiation of hepatic disorders. The increase in total bilirubin associated with obstructive jaundice is primarily due to the direct (conjugated) fraction. Both direct and indirect bilirubin are increased in the serum with hepatitis.
$15.00Price for members $7.50
Preparation:
Please do not exercise prior to testing. It is best that your blood is taken in a rested state.
Included Tests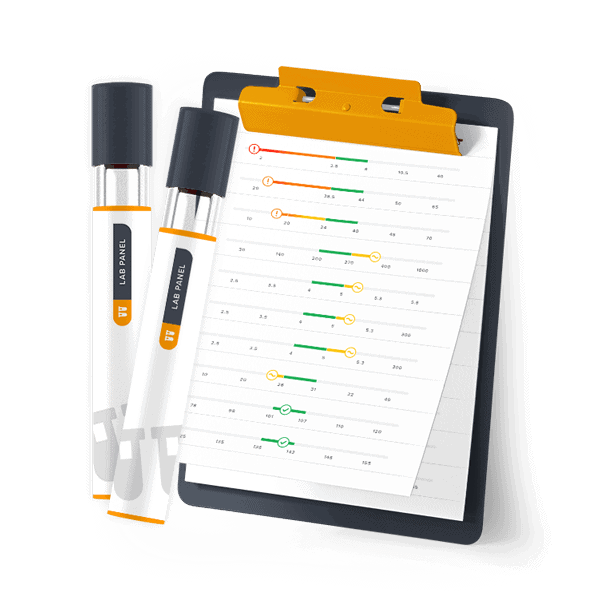 How It Works
STEP 1
Order your tests online
STEP 2
Visit a local Quest Diagnostics lab
No follow-up required
Results automatically uploaded to SelfDecode
STEP 3
Get your results and insights online
Find out if your levels are in the optimal range
Get easy-to-understand insights about your results
Track your levels over time