Cancer Panel
These tests are cancer markers for certain types of cancer. They are markers doctors use to check for cancer progression and to monitor the effects of treatment. These tests are NOT diagnostic and abnormal levels don't mean someone has cancer. THESE TESTS SHOULD BE ORDERED ONLY WHEN ADVISED BY YOUR DOCTOR OR ANOTHER CERTIFIED MEDICAL PROFESSIONAL. Keep in mind that to monitor disease progression or treatment, doctors will order a series of tests which all need to be done at the same laboratory. Otherwise the results can't be reliably compared.
$2,352.00Price for members $1,176.00
Number of tests included: 8
Preparation:
Please do not exercise prior to testing. It's best that your blood is taken in a rested state.
Included Tests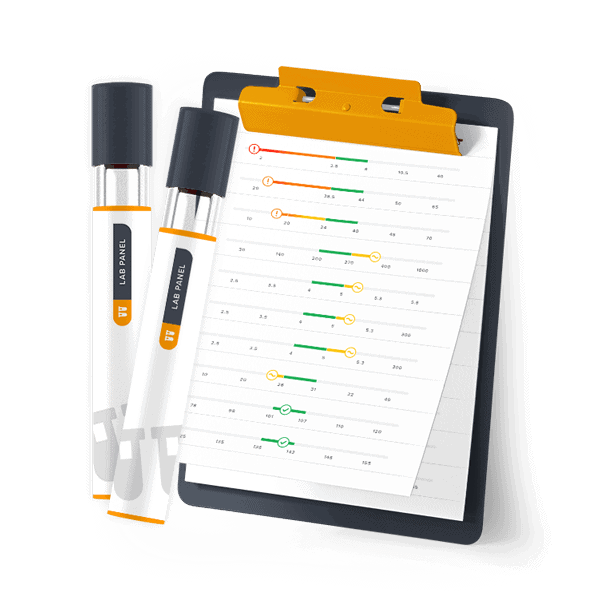 How It Works
STEP 1
Order your tests online
STEP 2
Visit a local Quest Diagnostics lab
No follow-up required
Results automatically uploaded to SelfDecode
STEP 3
Get your results and insights online
Find out if your levels are in the optimal range
Get easy-to-understand insights about your results
Track your levels over time