CEA
Increased serum CEA levels have been detected in persons with primary colorectal cancer and in patients with other malignancies involving the gastrointestinal tract, breast, lung, ovarian, prostatic, liver and pancreatic cancers. Elevated serum CEA levels have also been detected in patients with nonmalignant disease, especially patients who are older or who are smokers. CEA levels are not useful in screening the general population for undetected cancers. However, CEA levels provide important information about patient prognosis, recurrence of tumors after surgical removal, and effectiveness of therapy.
$59.00Price for members $29.50
Preparation:
Please do not exercise prior to testing. It is best that your blood is taken in a rested state.
Included Tests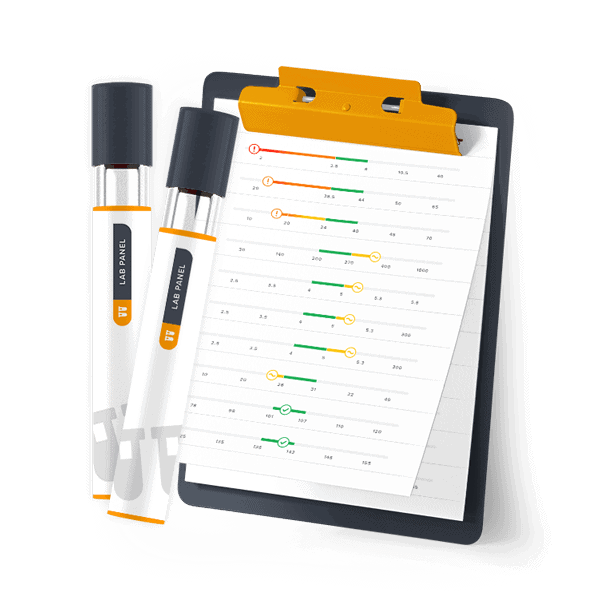 How It Works
STEP 1
Order your tests online
STEP 2
Visit a local Quest Diagnostics lab
No follow-up required
Results automatically uploaded to SelfDecode
STEP 3
Get your results and insights online
Find out if your levels are in the optimal range
Get easy-to-understand insights about your results
Track your levels over time