Candida Immune Complex
Candida immune complexes which form in vivo are comprised of Candida albicans antigen, anti-candida IgG antibodies, and complement. The presence of these complexes is an indication of overgrowth of Candida albicans in the gut. Candida overgrowth was first described by brabander and associates in 1957. Diagnosis of the condition has been difficult due to the ubiquitous nature of candida resulting in the existence of antibodies to it in a large percentage of the "normal population". It is also difficult to isolate by culture from stool due to the overgrowth by normal intestinal flora. The symptoms of candida intestinal overgrowth include bloating, itching, and skin rashes. Lehman and Reiss suggested that the presence of immune complexes to candida is an objective means of diagnosing the condition. The results of Broughton and Lanson have concluded that the marker for candida immune complexes not only aid in diagnosing intestinal overgrowth, but that levels of complexes decrease during successful treatment of the condition.
$187.50Price for members $93.75
Preparation:
Please do not exercise prior to testing. It is best that your blood is taken in a rested state.
Included Tests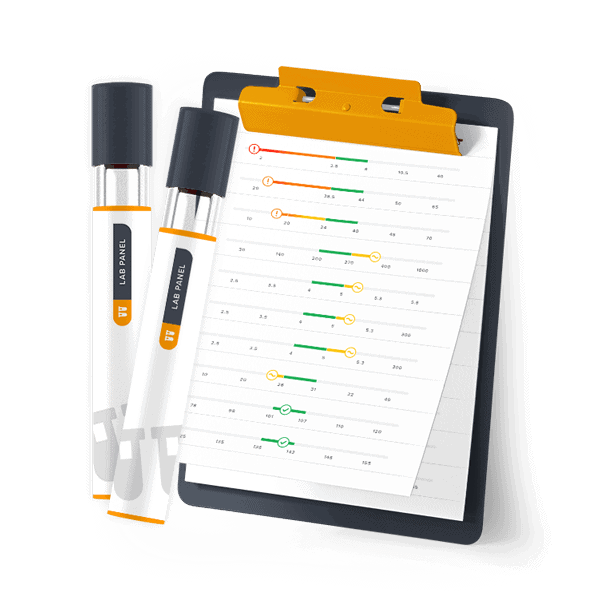 How It Works
STEP 1
Order your tests online
STEP 2
Visit a local Quest Diagnostics lab
No follow-up required
Results automatically uploaded to SelfDecode
STEP 3
Get your results and insights online
Find out if your levels are in the optimal range
Get easy-to-understand insights about your results
Track your levels over time