Estrogen, Total, Serum
Estrogens are hormones that play an important role in the development of female physical characteristics and reproductive functions. Estrogens are also produced in men but in much lesser amounts as compared to women. In general, estrogens are of three types namely Estrone (E1), Estradiol (E2), and Estriol (E3). The Estrogen, total, serum blood test is used to measure the levels of estrogens in the blood. The test is used to find out the cause of infertility, to detect the symptoms of menopause, or to monitor the treatment for the same. It is also used to screen and diagnose menstrual problems in women, the reasons for late puberty in boys, and sometimes it can also be used to screen and monitor a high-risk pregnancy.
$100.00Price for members $50.00
Preparation:
Please do not exercise prior to testing. It is best that your blood is taken in a rested state.
Included Tests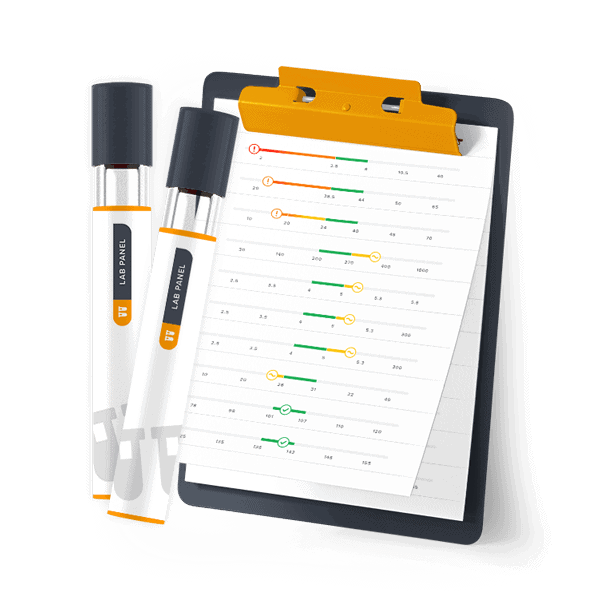 How It Works
STEP 1
Order your tests online
STEP 2
Visit a local Quest Diagnostics lab
No follow-up required
Results automatically uploaded to SelfDecode
STEP 3
Get your results and insights online
Find out if your levels are in the optimal range
Get easy-to-understand insights about your results
Track your levels over time