Iron, Total
Iron is a vital nutrient that, amongst other functions, is essential to produce healthy red blood cells (RBCs) and is a critical part of hemoglobin. The total Iron blood test (also known as serum Iron or Serum Fe test) is used to identify if you have too much or too little iron in your body. This test is useful in the early diagnosis of iron deficiency (anemia) and hemochromatosis. Doctors usually order this test if patients have low iron/high iron symptoms such as dizziness, weakness, pale skin, fast heartbeat, stomach pain, lack of energy, and joint pain.
$29.00Price for members $14.50
Preparation:
Please do not exercise prior to testing. It is best that your blood is taken in a rested state.
Included Tests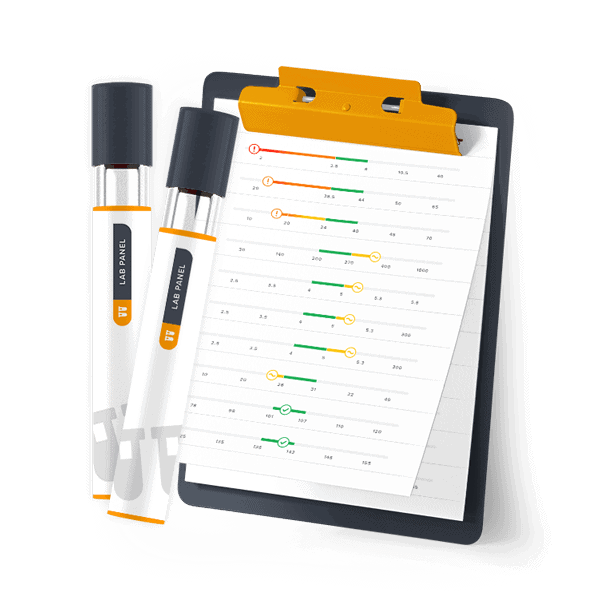 How It Works
STEP 1
Order your tests online
STEP 2
Visit a local Quest Diagnostics lab
No follow-up required
Results automatically uploaded to SelfDecode
STEP 3
Get your results and insights online
Find out if your levels are in the optimal range
Get easy-to-understand insights about your results
Track your levels over time