Oxalic Acid, Adult, Urine with Creatinine
Excessive oxalates in the urine may lead to oxalate kidney stones. Hyperoxaluria may be due to a rare inherited metabolic disorder in which the body produces excess of the salt oxalate leading to stone formation.
$192.50Price for members $96.25
Preparation:
Patient should refrain from taking excessive amounts of ascorbic acid or oxalate-rich foods (i.e. spinach, coffee, tea, chocolate, rhubarb) for at least 48 hours prior to the collection period. Please do not exercise prior to testing.
Included Tests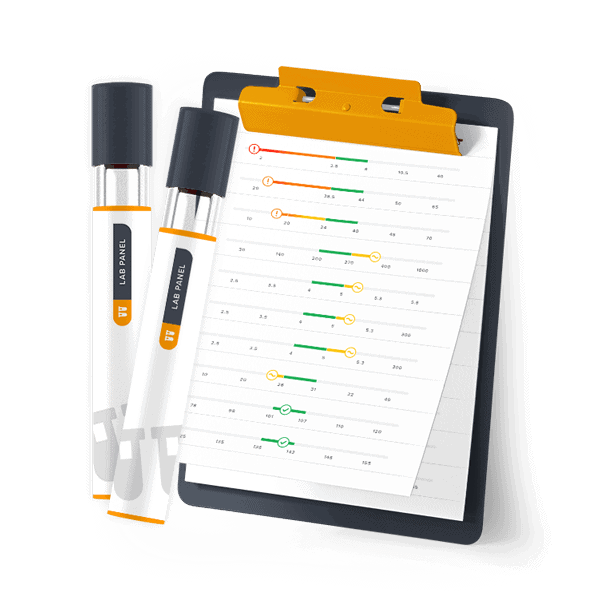 How It Works
STEP 1
Order your tests online
STEP 2
Visit a local Quest Diagnostics lab
No follow-up required
Results automatically uploaded to SelfDecode
STEP 3
Get your results and insights online
Find out if your levels are in the optimal range
Get easy-to-understand insights about your results
Track your levels over time