PSA, Total with Reflex to PSA, Free
In men over 50 years with Total PSA between 4.0 and 10.0 ng/mL, the percent (%) Free PSA gives an estimate of the probability of cancer. In these circumstances the measurement of the % Free PSA may aid in avoiding unnecessary biopsies. Elevated levels of prostate specific antigen (PSA) have been associated with benign and malignant prostatic disorders. Studies indicate that in men 50 years or older measurement of PSA is a useful addition to the digital rectal exam in the early detection of prostate cancer. In addition, PSA decreases to undetectable levels following complete resection of the tumor and may rise again with recurrent disease or persist with residual disease. Thus, PSA levels may be of assistance in the management of prostate cancer patients. If Total PSA is between 4.0-10.0 ng/mL, then Free PSA will be performed at an additional charge (CPT code(s): 84154).
$49.50Price for members $24.75
Preparation:
Please do not exercise prior to testing. It is best that your blood is taken in a rested state.
Included Tests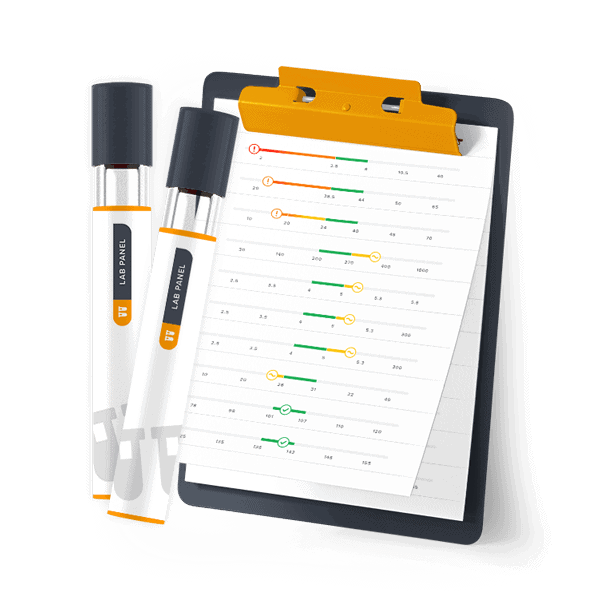 How It Works
STEP 1
Order your tests online
STEP 2
Visit a local Quest Diagnostics lab
No follow-up required
Results automatically uploaded to SelfDecode
STEP 3
Get your results and insights online
Find out if your levels are in the optimal range
Get easy-to-understand insights about your results
Track your levels over time