T4 Free (FT4)
Most of the T4 in your body is bonded to protein, and a smaller portion (free) has not. This is why there is a free T4 test and a total T4 test. A free T4 test is usually preferred because from this test you can see how much is available for the body to use. This test can be ordered if a TSH has come back abnormal. Pregnancy can also affect your T4 levels.
$39.00Price for members $19.50
Preparation:
Please do not exercise prior to testing. It is best that your blood is taken in a rested state.
Included Tests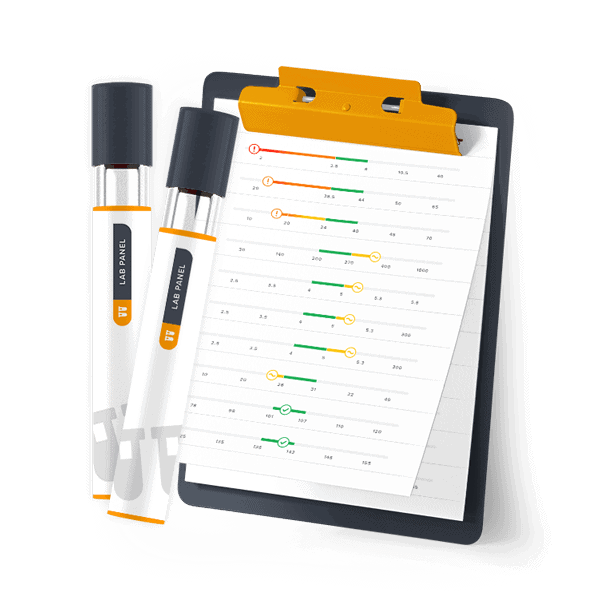 How It Works
STEP 1
Order your tests online
STEP 2
Visit a local Quest Diagnostics lab
No follow-up required
Results automatically uploaded to SelfDecode
STEP 3
Get your results and insights online
Find out if your levels are in the optimal range
Get easy-to-understand insights about your results
Track your levels over time