Triglycerides
The Triglycerides blood test is used to determine triglyceride levels in the body. Triglycerides are a type of fat in the body that is mostly stored in fat cells. They narrow down blood vessels, further diminishing blood supply to an organ, causing cardiovascular diseases such as stroke and heart attacks. Raised Triglycerides levels are an independent risk factor for Coronary Heart Disease (CHD).Also known as the triacylglycerol test, the triglycerides test helps detect the risk of heart disease. Additionally, it helps in the diagnosis of atherosclerosis-related conditions such as kidney disease, diabetes mellitus, liver disease, and various endocrine disorders.
$15.00Price for members $7.50
Preparation:
Fasting required 9-12 hours prior to collection. Please do not exercise prior to testing. It is best that your blood is taken in a rested state.
Included Tests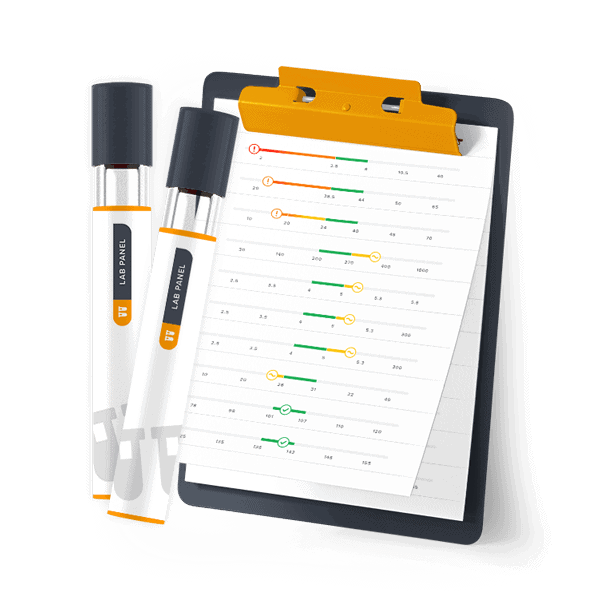 How It Works
STEP 1
Order your tests online
STEP 2
Visit a local Quest Diagnostics lab
No follow-up required
Results automatically uploaded to SelfDecode
STEP 3
Get your results and insights online
Find out if your levels are in the optimal range
Get easy-to-understand insights about your results
Track your levels over time