Urinalysis, Complete
A group of tests microscopic, chemical and physical. The test assesses a variety of substances in urine. It can look at abnormal and normal cells, metabolism, celluar fragments and bacteria. Kidneys produce urine. The kidneys take waste out of blood, they regulate water in the body, and conserve electrolytes, proteins etc to reuse by the body.
$25.00Price for members $12.50
Preparation:
Please do not exercise prior to testing.
Included Tests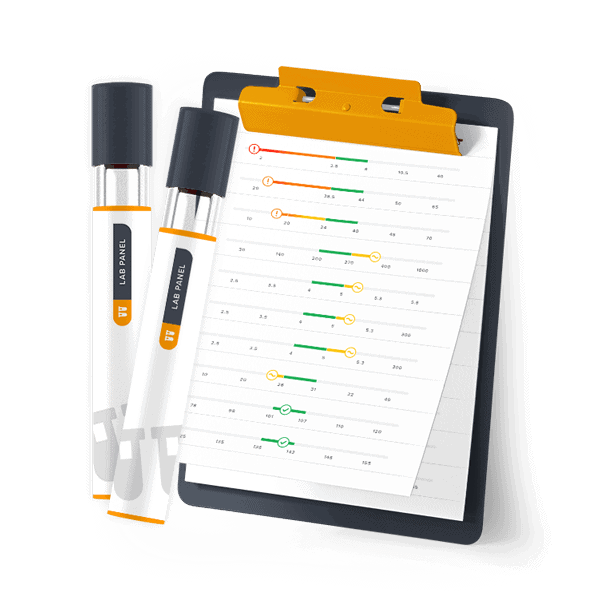 How It Works
STEP 1
Order your tests online
STEP 2
Visit a local Quest Diagnostics lab
No follow-up required
Results automatically uploaded to SelfDecode
STEP 3
Get your results and insights online
Find out if your levels are in the optimal range
Get easy-to-understand insights about your results
Track your levels over time