Lipoprotein-Associated Phospholipase A2 Blood Test
Lipoprotein-associated phospholipase A2 (Lp-PLA2), also known as platelet activating factor Acetylhydrolase, is an inflammatory enzyme that circulates bound mainly to low density lipoproteins and has been found to be localized and enriched in atherosclerotic plaques. In multiple clinical trials, Lp-PLA2 activity has been shown to be an independent predictor of coronary heart disease and stroke in the general population. Measurement of Lp-PLA2 may be used along with traditional cardiovascular risk factor measures for identifying individuals at higher risk of cardiovascular disease events. Clinical management may include beginning or intensifying risk reduction strategies. The activity assay is an enzyme assay run on an automated chemistry platform.
$67.50Price for members $33.75
Preparation:
Fasting preferred, but not required. Please do not exercise prior to testing. It is best that your blood is taken in a rested state.
Included Tests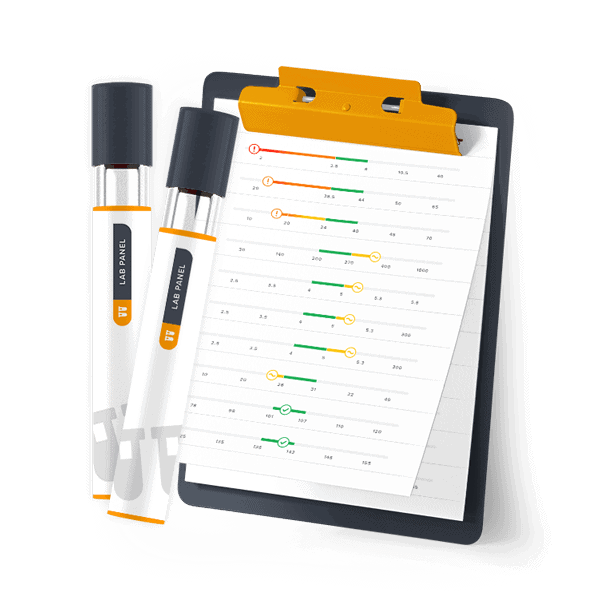 How It Works
STEP 1
Order your tests online
STEP 2
Visit a local Quest Diagnostics lab
No follow-up required
Results automatically uploaded to SelfDecode
STEP 3
Get your results and insights online
Find out if your levels are in the optimal range
Get easy-to-understand insights about your results
Track your levels over time