Total Glutathione
Total Glutathione - Glutathione is a tripeptide formed by a peptide linkage between the amine group of cysteine linked to glycine and the carboxyl group of the glutamate side-chain. It is an abundant cellular reducing agent, whose major biological function is mitigating oxidative damage to biological macromolecules. Glutathione is also important in the metabolism and excretion of xenobiotic compounds. Glutathione is consumed to maintain cells in a reduced condition. Consequently, glutathione levels in patient samples are expected to be diminished in disease states where oxygen reactive species are involved, such as rheumatoid arthritis and atherosclerosis. Low glutathione levels have been linked to reduced dopamine production in neurons, which suggests a relationship to dopamine based neurological disorders such as Parkinson's disease. High levels of glutathione have been linked to chemotherapy resistance in cancer treatments.
$262.50Price for members $131.25
Preparation:
Please do not exercise prior to testing. It is best that your blood is taken in a rested state.
Included Tests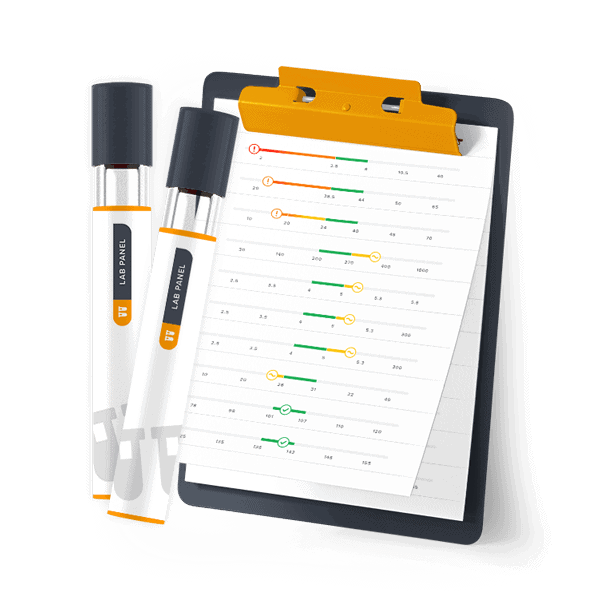 How It Works
STEP 1
Order your tests online
STEP 2
Visit a local Quest Diagnostics lab
No follow-up required
Results automatically uploaded to SelfDecode
STEP 3
Get your results and insights online
Find out if your levels are in the optimal range
Get easy-to-understand insights about your results
Track your levels over time