Diet & Nutrition panel
The Diet & Nutrition panel looks at the balance of important nutrients in your body, including: Vitamins Minerals Fatty acids This panel makes special emphasis on nutrients people tend to be insufficient in, such as: Iron Magnesium Vitamin D Vitamin B12 Folate Omega-3s This panel may also assist you to assess the quality of your current diet and whether any change/adjustment is needed.
$994.00Price for members $497.00
Number of tests included: 19
Preparation:
When testing for this panel, it's best if you can get your blood drawn in the morning. Some tests in this panel should be taken after an overnight (>8h) fast. You can drink water, but do not eat any food during this time. Tell your provider about medicines, vitamins, or supplements you regularly take. Some of them might affect the test results. For example, do not take biotin (vitamin B7) or vitamin C supplements at least 24 hours before testing. At least 24 hours before blood collection, also avoid eating fruits and drinking alcohol.
Included Tests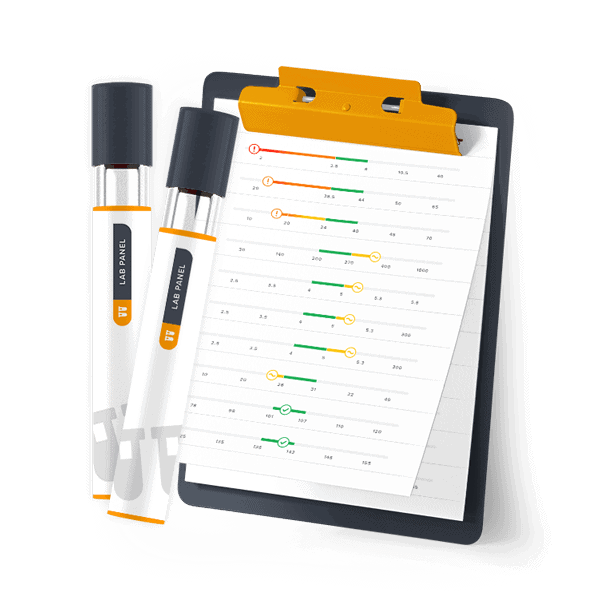 How It Works
STEP 1
Order your tests online
STEP 2
Visit a local Quest Diagnostics lab
No follow-up required
Results automatically uploaded to SelfDecode
STEP 3
Get your results and insights online
Find out if your levels are in the optimal range
Get easy-to-understand insights about your results
Track your levels over time